NASA iPhone Application Appears in App Store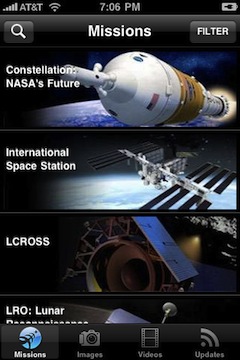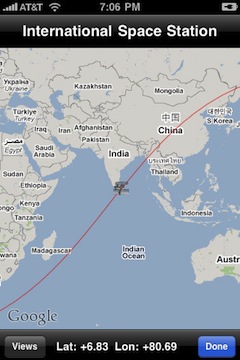 NASA, the U.S. space agency, has released an iPhone application [App Store, Free] that enables users to stay on top of the latest NASA news. The application offers access to up-to-the-minutes news, videos, and photos from NASA missions. Users can also track the orbital locations of various NASA spacecraft in real-time.
The NASA software makes extensive use of built-in iPhone features and usability to offer compelling yet concise information in a clear and intuitive way. Receive and share dynamic NASA mission updates, out-of-this-world images, and intriguing video links. Follow the path and progress of space exploration in real time while tracking the global orbits of your favorite spacecraft, all in the palm of your hand.